"The Perfect Gift"
Written by bruce r. mills for "God's group"  @ www.Godsmanforever.com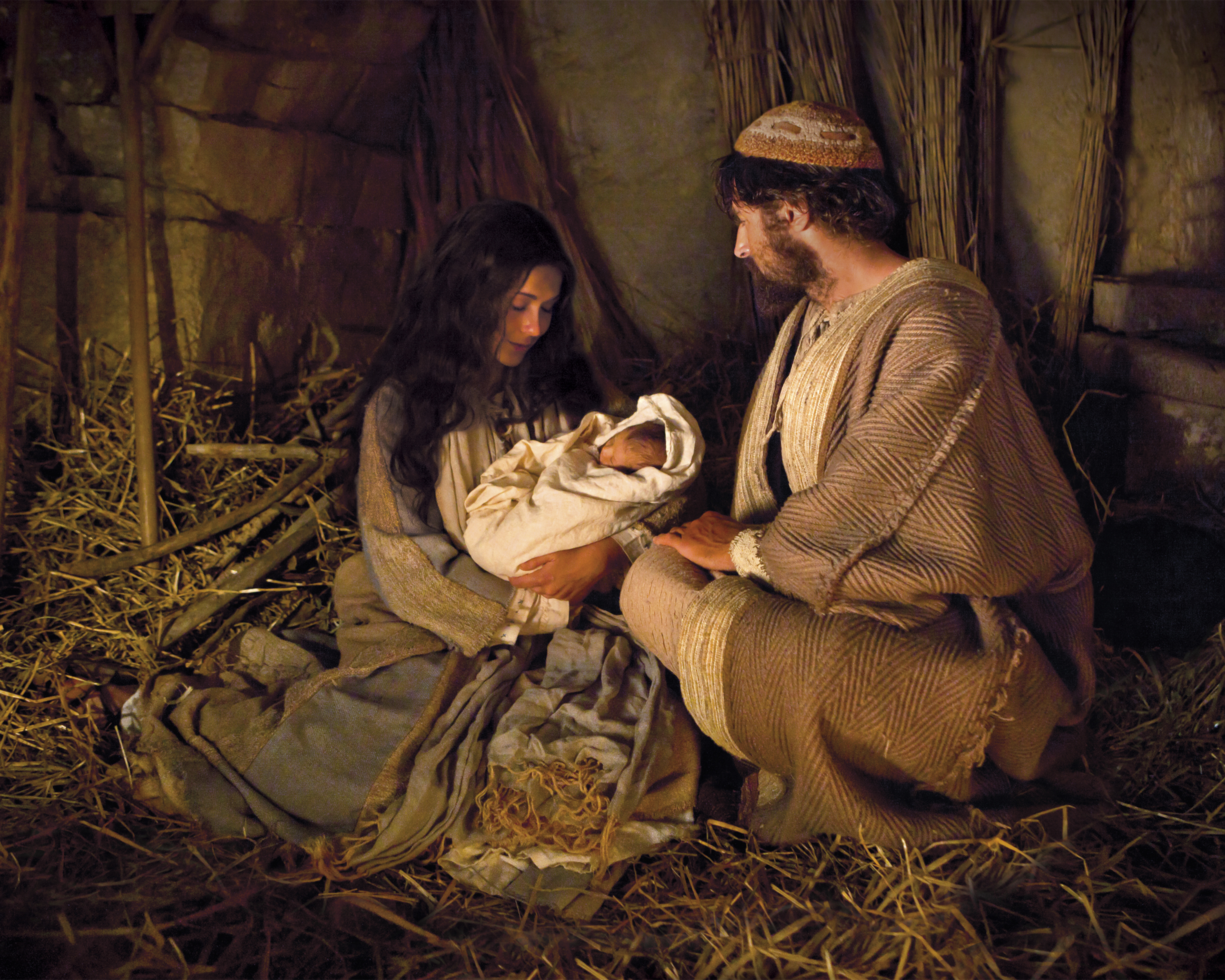 (Revised from 12/25/2013)
Luke 2:11…  For unto you is born this day in the city of David a Saviour, which is Christ the Lord.  (NKJV)
Well, by now most gifts have been bought, and many have already been opened…especially for those on the other side of the world.  People go crazy trying to find just the right gift for those they love.  But many of these gifts will be returned because they are the wrong size, or the wrong color, or just not wanted or needed.
I was out the other day buying a last minute gift, and the lines at the check out counter were unbelievable.  By the time Christmas day arrives, many are just plain worn out.
Today, as Christians…is a day for us to share the love of Christ with family and friends, as we gather together to celebrate the birth of baby Jesus…born for the sole purpose of becoming the Savior of the world. What better time to show those around us, the "Perfect Gift" of grace God has given to us. This gift of God's grace not only has a lifetime guarantee…I believe that God's Word is clear that our salvation is sealed for an eternity.
Ephesians 1:13… In Him you also trusted, after you heard the word of truth, the gospel of your salvation; in whom also, having believed, you were sealed with the Holy Spirit of promise, (NKJV)
Ephesians 4:30… And do not grieve the Holy Spirit of God, by whom you were sealed for the day of redemption.  (NKJV)
We should never push Christianity on those around us who are not believers.  We just have to show those around us, who don't have the love Christ in their heart, that we are different.  Christians are no better than anyone else walking the face of this earth. As a matter of fact, we should humble ourselves in all situations, to show God's love for others, where it would be impossible to show love, if God had not graced us with His perfect gift of salvation.
I believe the only difference between Christians, and a wretched, non-believing, drug addicted beggar on the street…is the perfect gift of God's grace and saving faith, given to all Christians by God Himself…Ephesians 2:8-9…
As Jesus' half brother James put's it…we have to live our lives to reflect who we are in Christ…
James 1:22…  But be doers of the word, and not hearers only, deceiving yourselves.  (NKJV)
So today (and everyday), if you are a Christian…shine with the irresistible love and light of Christ, that God will use to bring those in need of His saving grace to you. Jesus tells us this, in…
 Matthew 5:16… Let your light so shine before men, that they may see your good works and glorify your Father in heaven.  (NKJV)
But when God sends you someone with questions about why you are different…be ready to share your God given responsibility (Matthew 28:19-20), to tell them about the hope that lies with-in you…
 1 Peter 3:15… But sanctify the Lord God in your hearts, and always be ready to give a defense to everyone who asks you a reason for the hope that is in you, with meekness and fear;   (NKJV)
"The Perfect Gift" of God's grace, is a gift that is just too precious to keep to yourself. Share God's gift with others by your words, your actions, and your love. Allow the Holy Spirit to reign supreme in your life…and light up the world as never before.
Heavenly Father, my prayer to You is that You urge Your children to spend this special day (and every day), living in Your will and Your ways.  Help us Lord, to be beacons of irresistible light to the lost and dying world around us.  Urge us to share Your "Perfect Gift" of grace, on this special day that we celebrate as Christmas, and every day. I pray that Your love is spread today, like never before…in Jesus' most precious name and for His sake…Amen…
Blessings in Christ,  bruce
I take this opportunity to wish all of you and your families a very "Merry Christmas"…and a day that brings Christ front and center in everyone's life, along with God's richest blessings…
P.S.  If you're not a "born again" Christian, is the Holy Spirit urging you to open this link ??  Here is the truth for this most important days writing, about how God's grace is received to become a Christian in God's eyes; through understanding and obeying the Gospel of our Lord Jesus Christ…    https://godsmanforever.com/2014/10/26/the-truth-about-sin-10262014-by-bruce-reposted-from-7112013/
To my brothers and sisters in Christ, please feel free to share this message of the cross with those in need…
Picture credit: https://www.google.com/search?q=Picture+manger+Mary+and+Joseph+with+Jesus&rlz=1C1VFKB_enUS610US619&tbm=isch&tbo=u&source=univ&sa=X&ved=0ahUKEwj7t_u5lKXYAhWBPN8KHcyhAEQQsAQIKA&biw=1255&bih=904#imgrc=DKduBWc9DOMIfM: