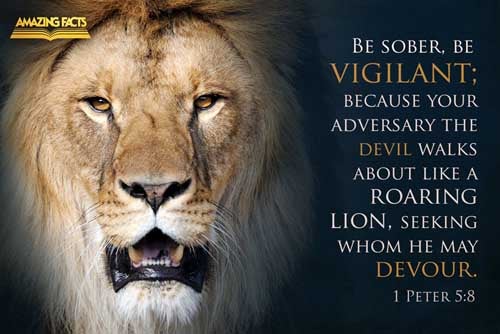 Your Enemies Growl

A psalm of Asaph.

O God, do not remain silent;
do not turn a deaf ear,
do not stand aloof, O God.
See how your enemies growl,
how your foes rear their heads.
With cunning they conspire against your people;
they plot against those you cherish.
"Come," they say, "let us destroy them as a nation,
so that Israel's name is remembered no more."
With one mind they plot together;
they form an alliance against you—
the tents of Edom and the Ishmaelites,
of Moab and the Hagrites,
Byblos, Ammon and Amalek,
Philistia, with the people of Tyre.
Even Assyria has joined them
to reinforce Lot's descendants (NIV).*
Photo by David Kitz
Reflection

:
Do you have enemies? Ancient Israel certainly did. Here in Psalm 83, Asaph lists ten traditional enemies of Israel. The psalmist clearly states the objective of these foreign powers. Their objective was the annihilation of Israel as a nation. "Come," they say, "let us destroy them as a nation, so that Israel's name is remembered no more."
In the spiritual realm every born-again follower of Jesus has a host of enemies who are trying to tear him down and annihilate his or her faith. Therefore, St. Paul gives us this advice:  Put on the full armor of God, so that you can take your stand against the devil's schemes. For our struggle is not against flesh and blood, but against the rulers, against the authorities, against the powers of this dark world and against the spiritual forces of evil in the heavenly realms (Ephesians 6:11-12).
Though they may not have a physical form, our enemies are real. The trap called pornography is real. The idolatrous nature of greed is real. The crippling effects of resentment and bitterness are real. These sins and the demonic forces that continually prompt us to disobey God are real. They are constantly working to annihilate our faith.
Our enemies growl and like cobras they rear their heads to strike. But in our hour of need, if we call out to God, He will not stand aloof. He will deliver us. Lord, teach us to pray. Lead us not into temptation, but deliver us from the evil one.
Response

: LORD God, we have a powerful opponent, but we have victory through Your Son, the Lord Jesus Christ. I call on Your awesome name. Give me victory over sin and the forces of evil that are out to destroy my life. My strength is in You. Amen.
Your Turn

: Can you identify the sins and snares the enemy has set for you? Are there patterns of behavior that trigger defeat?
* NEW INTERNATIONAL VERSION, COPYRIGHT ©1973, 1978, 1984, 2011 BY BIBLICA
*************************************************************
P.S. (from bruce)  When there is no other place to turn…turn to God !!  If you're not a "born again" Christian, is the Holy Spirit urging you to open this link ??  Here is the truth about how God's grace is received to become a Christian in God's eyes; through understanding and obeying the gospel of our Lord Jesus Christ…   https://godsmanforever.com
To my brothers and sisters in Christ, please feel free to share this message of the cross with those in need…
You say you are a "born again" believer…BUT is your soul "ON FIRE" for the Lord ??  If not, open this link – https://godsmanforever.com/2020/08/01/are-you-a-christian-in-gods-eyes-and-on-fire-for-the-lord-or-not/
Picture credit: https://www.google.com/search?rlz=1C1SQJL_enUS832US832&sxsrf=ALiCzsYL_voIcjPVZS_ZVvxJHCoQ8WL6hg:1652788267691&source=univ&tbm=isch&q=Image+1+peter+5:8&fir=vtcF8_KEMIx4LM%252CpPFioIKvnSjY1M%252C_%253BFP8J8d7jKyLpzM%252CevpWdW_3tjL0SM%252C_%253BcjpmcGPNTYk7DM%252CK4EYAJRSTxvpyM%252C_%253BnKeMB-if4m0bUM%252C3S8CIihYoFVWAM%252C_%253BoW0ZKVo4TtCtrM%252CQGGk69YyZkVV_M%252C_%253BNE_EeCxcdUGoKM%252CjO8mfgV0FoG4ZM%252C_%253BbAWbZgey5kIXkM%252C6wOKoEFk6snLDM%252C_%253BiaVfF2Re0lNhvM%252CqNxFdiL-nH9SKM%252C_%253B4GivyAVtysGBDM%252C6wOKoEFk6snLDM%252C_%253BjsKOeJiSMP6p1M%252CRyaDPolqMqF-0M%252C_%253BsANW59bHOwUKJM%252C5XhqlolNNrkxGM%252C_%253BhYwu9iDLGKySHM%252CLRPGyNwOlLyiaM%252C_%253BAT3OGoX7Vu0dMM%252Cvtv4JSo09GaZrM%252C_%253B3KhcA2DgIOXBrM%252C0deVuneXPi0M1M%252C_&usg=AI4_-kShV0wVOH6u0A7ILCd647CZZee9WQ&sa=X&ved=2ahUKEwjQrdaMvOb3AhVljokEHeILAmwQ7Al6BAgDED8&biw=1104&bih=877&dpr=1#imgrc=4GivyAVtysGBDM