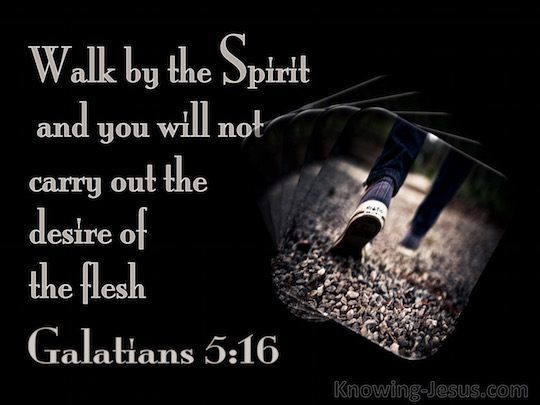 The Daily Devotions of Greg Laurie
Written by bruce r. mills for "God's group"  @ www.Godsmanforever.com    [Revised from 8/10/2021]
"Walk by the power of the Holy Spirit"
There are two distinct fillings of the Holy Spirit…  The first occurs when you receive the Lord Jesus Christ into your heart the moment God graces you with salvation, and indwells you with the Holy Spirit to be "born again" as a new, redeemed child of God… This occurs after the unbeliever hears, reads, or otherwise understands what Jesus did for us on the cross with the shedding of His blood, the gospel of our Lord Jesus Christ…  The unbeliever comes to God with godly sorrow, and a repentant heart…seeking Jesus Christ to come into their heart and life to guide and direct every facet of their lives…  God sees their heart, and knows when they are praying with

all 

of their heart, mind, soul, and strength, to be saved by God's grace alone…  [See P.S. below for a presentation of the "good news" message of the cross that God uses to save sinners]
Being graced with salvation by God Himself, through saving faith alone in the Lord Jesus Christ…is absolutely the most important step an unbeliever can make in their ENTIRE lifetime !!  Do you have the Holy Spirit living within you ??  This question was answered in a post I made a few days ago titled… "How Do I Know If the Holy Spirit Is in Me?"…  [See Reference 1) below for a link to this most important post]
But once one becomes a new, redeemed child of God…this is just the first step to a lifelong process known as "Progressive Sanctification"…  [See Reference 2) below for an excellent link that describes "Progressive Sanctification"…
God wants every "born again" redeemed child of His, to do their best to Walk in and by the full power of the Holy Spirit… The Apostle Paul pens this about walking in the Spirit, in…
Galatians 5:16…  I say then: Walk in the Spirit, and you shall not fulfill the lust of the flesh.  (NKJV)
But alas, not everyone that is "born again" and filled with the Holy Spirit will humble themselves, and allow the Holy Spirit to totally control their life…   God gives us free will, and we can choose not to be obedient to the Holy Spirit and to what God's Word teaches us…  God wants His redeemed children to keep God first in their lives…  Any sins lurking in the believer's heart will hinder the sweet fellowship of their walk with the Lord…  Not keeping God first and most important in our lives is perhaps the worst sin of all, after being saved by God's grace…  This sin is called the sin of omission…  Knowing we should do something, but because of our pride, we decide our way is best…
James 4:16-17…   But now you boast in your arrogance. All such boasting is evil. 17 Therefore, to him who knows to do good and does not do it, to him it is sin.  (NKJV)
But God gives us a way to confess any and all sins by coming to Him in prayer with a repentant heart…  1 John 1:9…  If we confess our sins, He is faithful and just to forgive us our sins and to cleanse us from all unrighteousness.  (NKJV)
At this moment in time, with all sins confessed, repented of, and turned from…we are filled with the Holy Spirit again !!  The Apostle Paul speaks of this filling of the Holy Spirit in this scripture penned by Paul…
Ephesians 5:18-20…  And do not be drunk with wine, in which is dissipation; but be filled with the Spirit,19 speaking to one another in psalms and hymns and spiritual songs, singing and making melody in your heart to the Lord, 20 giving thanks always for all things to God the Father in the name of our Lord Jesus Christ,  (NKJV)
With all sins confessed, we are filled with the Holy Spirit, and we are then able to walk in and by the power of the Holy Spirit…  I repeat this scripture penned by the Apostle Paul…
Galatians 5:16…  I say then: Walk in the Spirit, and you shall not fulfill the lust of the flesh.  (NKJV)
This amazing walk with the Lord will continue until we allow our carnal flesh or Satan's temptations (if acted upon) to cause us to sin… Satan never has the power to "cause" us to sin.  It's like the lie "Satan made me do it". If we yield to Satan's temptations, the end will be death if there is no repentance….
This struggle between our redeemed flesh and our carnal flesh, with Satan's attacks urging us to sin, is a lifelong struggle…   Satan will do His best to keep us from sharing our love for the Lord, and/or the gospel of our Lord Jesus Christ with those people around us who are not yet "born again" Christians…
Even the Apostle Paul struggled with his own carnal flesh, as you can clearly read about in…Romans 7:14-20…   [See Reference 3. Below]
But even with his carnal flesh, the Apostle Paul still wrote almost half of the New Testament !!  So don't give up on your lifelong quest to be conformed into the image of Jesus Christ…  (Romans 8:29)  You will be blessed beyond belief for your effort to live a life that will please God !!
God has given us everything we need to combat Satan's temptation to sin and our own carnal flesh…  It is the power of the Holy Spirit living within the "born again" Christian which will keep Satan at bay, if we diligently and purposely do our best to live a "Spirit-filled", "Christ-centered" life…  By putting on the Lord Jesus Christ (Romans 13:12-14), and God's complete 6-piece set of spiritual armor (Ephesians 6:10-20), we can walk worthy of our calling (Ephesians 4:1), by the full power of the Holy Spirit God has given us to fight Satan and the sin that continuously surrounds us, trying to bring us down…
Ephesians 6:12-13…  For we do not wrestle against flesh and blood, but against principalities, against powers, against the rulers of the darkness of this age, against spiritual hosts of wickedness in the heavenly places. 13 Therefore take up the whole armor of God, that you may be able to withstand in the evil day, and having done all, to stand.  (NKJV)
We also see this penned by the Apostle James to keep Satan in check…  James 4:7-8…  Therefore submit to God. Resist the devil and he will flee from you. 8 Draw near to God and He will draw near to you. Cleanse your hands, you sinners; and purify your hearts, you double-minded. (NKJV)
Here are two pieces of scripture God gives us as a way to keep Satan from getting to us…  I wrote about these 2 pieces of scripture in a post I titled… "God's Duo", which will give you a short rendition of my personal testimony, on how I am able to walk with the Lord most of the time… You can read this day's post in Reference 4) below…
Walking in the Spirit with God in total control of our lives is (as I stated above) a moment-by-moment endeavor…  I pray you would read this commentary I came across on…Galatians 5:16…in Reference 5) below…  It is the best commentary I have found on walking in and by the power of the Holy Spirit…
I would also like to give you a link to an audio by Pastor John Piper that does an excellent job at describing this moment-by-moment walk of being filled with the Holy Spirit, or as some call it Baptism of the Holy Spirit…  Pastor John Piper's message gave me the inspiration for writing this post… You will find this in Reference 6) below…  I realize I have given you several links to read, but if read, these links could quite possibly change your life for an eternity !!  Give some prayerful thought to what God might be directing you to open and read…
Gracious God and heavenly Father, I thank You and praise You for who You are…  I pray Father, that You urge those who are not yet one of Your redeemed children, to open any of these links You might be directing them to open and understand…  Your Word is living and powerful (Hebrews 4:12)…  I pray Your Word would unblind the eyes of those still in need of Your saving grace…  I pray for You to change the hearts and lives of all of us, to start living lives that will be honoring and pleasing to You…  I pray for these miracles in all of our lives in Jesus' most precious name, and for His sake…Amen…
Blessings in Christ,  bruce
References:
P.S.  When there is no other place to turn…turn to God !!  If you're not a "born again" Christian, is the Holy Spirit urging you to open this link ??  Here is the truth about how God's grace is received to become a Christian in God's eyes; through understanding and obeying the gospel of our Lord Jesus Christ…   https://godsmanforever.com
To my brothers and sisters in Christ, please feel free to share this message of the cross with those in need…
Picture credit: https://www.google.com/search?rlz=1C1SQJL_enUS832US832&sxsrf=ALiCzsYAVQgL07HbpZduONK0knDVb18d8A:1659097335780&source=univ&tbm=isch&q=image+this+I+say+then,+WALK&fir=xiI5VharOjbS6M%252C4nAqbth0Qv1TlM%252C_%253BypqAxxH_Rkkc6M%252C4nAqbth0Qv1TlM%252C_%253BrW4v1i-QVbv5kM%252C4nAqbth0Qv1TlM%252C_%253BJUSFT5_gJTUb3M%252CoMHY0GqVmPGLdM%252C_%253BZU_RBXJosz50HM%252C3c8u7ALoKanZYM%252C_%253BU07_ZoGASC1khM%252CYYEW7f1ca8bg9M%252C_%253Byh0i5NnubV5dSM%252CokmzxZo83Y9XPM%252C_%253ByMrTqaiMRxH1_M%252C6fykpLexutBBOM%252C_%253BlzKI4Fn4x-GAyM%252CwaI9ln86qPwq8M%252C_%253B6XkRa-AdHIEFjM%252C01Io60Eh5IpfEM%252C_&usg=AI4_-kRHmhGfjHi84qxefqDxYEGhQqbjdA&sa=X&ved=2ahUKEwjZ_uKai575AhXgkYkEHV6PBH0Q7Al6BAgCEBE&biw=1278&bih=820&dpr=1#imgrc=U07_ZoGASC1khM