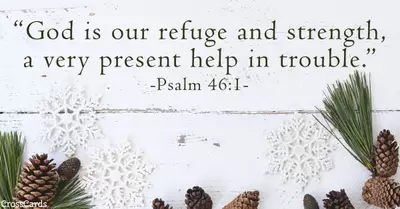 Rely on the Lord
Photo by: Garon Piceli of Brazil
Psalm 121:2, "My help comes from the LORD, the Maker of heaven and earth."
The help the Lord gives us is invaluable. We can call on Him for help anytime for anything. He is always available. Our job is to remain humble so that we are willing to ask Him for help. He will even help us with the small things that we may feel pressured to try and figure out on our own.
He is our Source, who is unlimited in all things. He has the resources we need and He can put us in touch with the right people at the right time. We can only go so far in our own strength, but with God's strength, we can accomplish more than we ever imagined as Ephesians 3:20 tell us. Are you relying on your own strength? Do you struggle to ask God for help?
I pray that God would help us to see ways that we need to rely on Him more so that through His power working in us, we can be all He has called us to be.
******************************************************************
P.S. (from bruce)  When there is no other place to turn…turn to God !!  If you're not a "born again" Christian, is the Holy Spirit urging you to open this link ??  Here is the truth about how God's grace is received to become a Christian in God's eyes; through understanding and obeying the gospel of our Lord Jesus Christ…   https://godsmanforever.com
To my brothers and sisters in Christ, please feel free to share this message of the cross with those in need…
Picture credit: https://www.google.com/search?rlz=1C1SQJL_enUS832US832&sxsrf=ALiCzsb3hXO1-8MPHs4eSkXJaTTcmLmeDg:1660995257038&source=univ&tbm=isch&q=images+of+god+is+our+refuge+and+strength&fir=jcnj7gD0OZZWRM%252C60hKo56umyalYM%252C_%253BjiqidGQ75-WugM%252C0vKPie4UJLGW3M%252C_%253BsQ_F3uklTnvSjM%252CTF3wSJXJUdx5AM%252C_%253BS4TQXyo-AnGylM%252CY0AM2JCxVR2rNM%252C_%253Bjk3KDN2tHZ-FcM%252Cm5nXxw6_pI7nbM%252C_%253BmbDGvtJYj0cDEM%252CQa_4NZffocqOjM%252C_%253B9e1xWtvrip7UwM%252CGE9dzXKSasBc0M%252C_%253BSPn46HCrF9rWYM%252C-Dqi1RC93tuViM%252C_%253BZynGeZpn7cPX9M%252CXYm7w4uGeg8WwM%252C_%253BwROEyHWwOvYLnM%252C1fAa7EQazctHzM%252C_%253Bwj_ovPCLMU3qRM%252CKwob126tJz54TM%252C_%253B5JpuqHDcUVyqsM%252CghoejEWi-fshzM%252C_%253Br9fO_R5ibiYQbM%252Cjx2PZwWKd0JzsM%252C_%253BzIv6s2CJqeH-UM%252CHvReZhCdTm8fYM%252C_%253BiSjhz_4xS5jcTM%252C_3WHo_yP12pSMM%252C_%253BT6OppwghBhjpPM%252CTF3wSJXJUdx5AM%252C_&usg=AI4_-kTbVzcABGBUIYH_R_CRqTHm8aD7yg&sa=X&ved=2ahUKEwiyyZPCqdX5AhUgjokEHWHfAy8Q7Al6BAgJEEA&biw=1305&bih=777&dpr=1#imgrc=13CvMORDcXPscM