"Our Daily Bread"     http://odb.org/
The Daily Devotions of Greg Laurie    http://www.harvest.org/devotional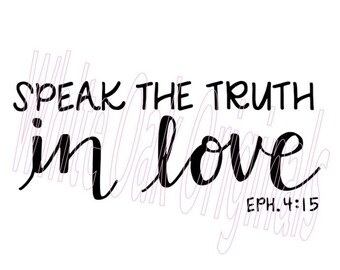 Here is a link explaining what speaking the truth with love means-
https://www.gotquestions.org/speak-the-truth-in-love.html
Written by  Dawn Ivey for "Drawing closer to Christ"  @  https://drawingclosertochrist.com
Original post @ https://drawingclosertochrist.com/2022/10/03/speak-and-act-in-love/
Act and Speak in Love
Photo by: Artem Podrez of Poland
1 John 3:18 NLT, "Dear children, let's not merely say that we love each other; let us show the truth by our actions."
When it comes to investing in the lives of others, showing love tops the charts. It is our acts of love that will help lead others to Jesus Christ. Showing love will not always be a warm and fuzzy experience. There will be times, many times when showing love may even seem inconvenient. It will require us to put the interest of others before our own. We will have to show mercy and compassion to those we may feel do not deserve it. But it helps to remind ourselves, we did not deserve it either, but Jesus still chose to die for us. He has still chosen to extend us His love, mercy, grace, and compassion daily.
God uses us all in different ways, and some of us may be called to help in certain areas, while some of us may not be. So we should ask God for discernment and wisdom regarding people and situations so we can know where and when our help is needed. Quality is better than quantity.
No matter how God uses us to invest in the lives of others, one thing is certain, love never fails (1 Corinthians 13:8). So, may all we say and do, be said and done in love, through the Spirit of God who lives in us.
Our God is Good! May His goodness surround you today!
************************************************
P.S. (from bruce)  When there is no other place to turn…turn to God !!  If you're not a "born again" Christian, is the Holy Spirit urging you to open this link ??  Here is the truth about how God's grace is received to become a Christian in God's eyes; through understanding and obeying the gospel of our Lord Jesus Christ…   https://godsmanforever.com
To my brothers and sisters in Christ, please feel free to share this message of the cross with those in need…
You say you are a "born again" believer…  BUT is your soul "ON FIRE" for the Lord ??  If not, open this link – https://godsmanforever.com/2020/08/01/are-you-a-christian-in-gods-eyes-and-on-fire-for-the-lord-or-not/
Picture credit: https://www.google.com/search?sxsrf=ALiCzsZNXWFOvLyg-DmR_9mvpfn1fSgigw:1666094228614&source=univ&tbm=isch&q=image+speak+with+love+bible&fir=6G4d-c1zXkRnoM%252Cf4EJQJUWCZvrTM%252C_%253Bxeljxqk9HGsSeM%252C-mCJhenTQVPaZM%252C_%253B0PmVAcJ907NVNM%252Cqp762mCkn8OuIM%252C_%253B5-W5k9emA5OLQM%252Cqp762mCkn8OuIM%252C_%253BQYhx1VAAVAo1VM%252CtWI2jJ2HzAzTZM%252C_%253B_QnVj_fxRUCbNM%252C-mCJhenTQVPaZM%252C_%253ByP3uSJ9msn0KrM%252CuaxLzazLcXwu1M%252C_%253Bk8TJSmyp7BrbPM%252Cqp762mCkn8OuIM%252C_%253BTKVRp9HjX3iSmM%252Cf4EJQJUWCZvrTM%252C_%253B8WS7AuNtxthu0M%252Cqp762mCkn8OuIM%252C_&usg=AI4_-kSflLdib8p3V99wb8mqYJu1pKM9tQ&sa=X&ved=2ahUKEwivrqLV3On6AhWDhYkEHYnPClAQ7Al6BAgIEEY&cshid=1666094299458370&biw=868&bih=518&dpr=1.25#imgrc=fOsAa684ZtW0bM