"Our Daily Bread" http://odb.org
The Daily Devotions of Greg Laurie http://www.harvest.org/devotional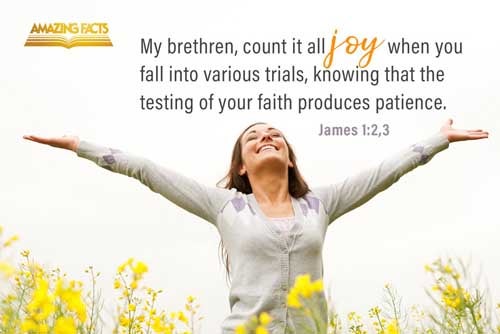 Written by Elihu Anderson for Elihu's Corner on Facebook @ https://www.facebook.com/elihuscorner
"Why does God do what He does ??"
I don't always understand why God leads me through certain places.
My first impulse is to wonder if I followed Him correctly or if my stubbornness or carelessness got me in trouble (again).
My second response is to contemplate the why.
Why me?
Why here?
Why now?
In good circumstances, those "why" questions are highly appropriate, because I do not deserve to have more than what Jesus enjoyed on this earth. If anyone deserved all the beauty and joy of life, it was Him! He lived perfectly and loved completely, whereas I frequently fall short of the mark.
In difficult times, I should question my choices and assess my heart, but I should also pray, "Help me, Father, to learn the lesson you have prepared for me."
God had a purpose—a great purpose—for leading the Ancient Israelites through the wilderness. He longed for them to know the peace and joy that comes through trusting Him… yet they failed to learn. I don't want to imitate their poor example and miss out on the amazing things God wants me to experience.
In those dark valleys, when you cannot see the way clearly, God knows exactly where you are and where He is leading you. The "why" may never become clear, but He promised never to leave you nor forsake you. His aim is always for the good of our souls. Whether He is leading you through the darkest valleys or by the sparkling streams, remember to trust Him; He is perfecting you through every step of the journey.
Sometimes, the journey doesn't make sense, but the Lord has a good purpose.
What kind of questions do you ask when life doesn't make sense? What has helped you stay the course?
"Even though I walk through the valley of the shadow of death,
I will fear no evil,
for you are with me;
your rod and your staff,
they comfort me.
You prepare a table before me
in the presence of my enemies;
you anoint my head with oil;
my cup overflows.
Surely goodness and mercy
shall follow me all the days of my life, and I shall dwell in the house of the Lord forever."
Psalm 23:4-6 (ESV)
*************************************************
P.S. (from bruce) When there is no other place to turn…turn to God !! If you're not a "born again" Christian, is the Holy Spirit urging you to open this link ?? Here is the truth about how God's grace is received to become a Christian in God's eyes; through understanding and obeying the gospel of our Lord Jesus Christ… https://godsmanforever.com
To my brothers and sisters in Christ, please feel free to share this message of the cross with those in need…
You say you are a "born again" believer… BUT is your soul "ON FIRE" for the Lord ?? If not, open this link – https://godsmanforever.com/2020/08/01/are-you-a-christian-in-gods-eyes-and-on-fire-for-the-lord-or-not/
Picture credit: https://www.google.com/search?rlz=1C1SQJL_enUS832US832&sxsrf=ALiCzsY_nRphwn-PJc29qXVLSnqqmXehcw:1668629247708&source=univ&tbm=isch&q=image+james+1:2,&fir=T_TGKsSxqhvmdM%252C7ZbHSq_kfsb6_M%252C_%253BJcwBBPPQAVbXTM%252C0od0l6Z_ZGhlBM%252C_%253Btd-kNVMmg9bAGM%252CRrYH5QTjTOcIVM%252C_%253Bl5FO3VWEQKDNaM%252CBzh3U0TL66LeAM%252C_%253BmRdHnZPrwUyNLM%252CRrYH5QTjTOcIVM%252C_%253Bw6Z8_VgcsL5W-M%252CExUcMz5lqoSaxM%252C_%253BX4bCaztAO6CcDM%252CBzh3U0TL66LeAM%252C_%253B836fZnHYi_GXMM%252CoGHadFnoAS0j0M%252C_%253B3uA-Zfi6Lik3FM%252CCXRmldQey6FxXM%252C_%253Bs3m_doLqaCjnzM%252CaAJ2TdO4OOT0EM%252C_%253BtWcoWWWCwdc4aM%252CCfcsSJhVaSzVxM%252C_%253Bid8H2IY-2RnQIM%252Cq-_mBBxBttjmcM%252C_%253BpPK3XTLPzvPukM%252CX-TZmSHTe2XdyM%252C_%253BSIoWfTM_OixW5M%252CBTEHvHUJ14mhDM%252C_%253BRdGrC_ua7Ej4CM%252Ccmey4nqlKoWRpM%252C_%253BmFFGOpJnDYlAhM%252C_8k3fEmpVwHXHM%252C_&usg=AI4_-kSBUUJWBUyj-a-QwPIyupvT86lcCA&sa=X&ved=2ahUKEwiz3MiswLP7AhXzj4kEHWfKBM8Q7Al6BAgIEDs&biw=1304&bih=873&dpr=1#imgrc=l5FO3VWEQKDNaM