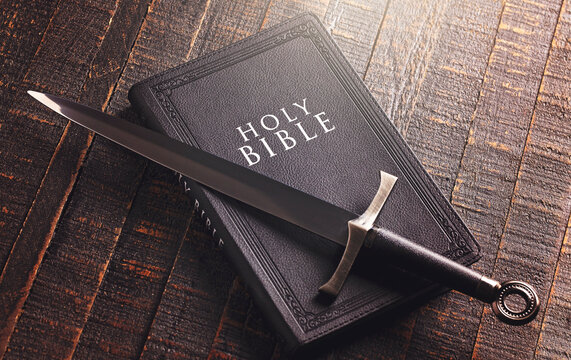 Here is  a link for 6 powers of the Sword of the Spirit, the Bible-
https://www.google.com/search?rlz=1C1SQJL_enUS832US832&sxsrf=ALiCzsaRUmdqeMB0wfSKIzJkE301XUmlIA:1673095242599&source=univ&tbm=isch&q=image+sword+of+the+Spirit&fir=YG1RxT4bpdWrZM%252CYNBWJQopzUDwnM%252C_%253BxKkNVM5zdEByzM%252C3DJYunxlXHWlmM%252C_%253BNgc3q5D73JhMzM%252CdsaUxZEHCAl6DM%252C_%253BabW_vwAQdbGiqM%252ChPmEPiLJ6THKPM%252C_%253BwUsZ0wxjM3PmiM%252C6V4PfUUR-qpYmM%252C_%253BgcZ0yufc1yXE9M%252Cidydc6lzU93vAM%252C_%253BPoAf-yVsmFKdRM%252CSQb0bv7u8kewwM%252C_%253BF-NnTTkrYucqYM%252CmeH9cnN4kDmG0M%252C_%253Bdpso3-u1Qer1GM%252CjANgXnJsNBirKM%252C_%253BWkvGt2IRjvJxHM%252CO5MqgpIpLymtEM%252C_%253BFOyy2oUo5prEhM%252Cktko0L0dl7iRrM%252C_%253BR8dRiS6mo4WabM%252CO5MqgpIpLymtEM%252C_%253B8NfgGZK2y9pIoM%252CwfTRs7BCHNG91M%252C_%253BxBXpMumfsVN06M%252CZDGt-HOqxyt8SM%252C_%253Bkp3j-oCx9rwGaM%252Ch5M_p4cHvOyC3M%252C_&usg=AI4_-kRKWD5A8KPTYNYtRkbnIa6z6Ts3EA&sa=X&ved=2ahUKEwjB5PC8vbX8AhUoM1kFHc87DpUQ7Al6BAgIED8&biw=1304&bih=930&dpr=1#imgrc=PoAf-yVsmFKdRM
Our Double-Edged Sword
Tags  spiritual forces, sword, sword of the Spirit, temptations, victory, word of God
Reading: Psalm 149:6-9

May the praise of God be in their mouths
and a double-edged sword in their hands,
to inflict vengeance on the nations
and punishment on the peoples,
to bind their kings with fetters,
their nobles with shackles of iron,
to carry out the sentence written against them—
this is the glory of all his faithful people.
Praise the LORD (NIV). *
Photo by Eduardo Braga on Pexels.com
Reflection
In society today there are moves afoot to rewrite history. Old monuments are being torn down or neglected. Places and buildings are being renamed because past victories or policies are now seen as oppressive or unjust. Many of the heroes of the past have lost their luster. In many cases there is sound reasoning that goes into justifying this change. Let's face it; not every conquest was undertaken with pure motives. Not every government policy in the past was without racial or gender bias.
But are we wise when we judge people from a different era with the moral positions and perspectives of today? Do we carry our own set of biases that color our view of history? Of course, we do.
We encounter the same issues when we look back at Old Testament history. It's difficult for New Testament believers to justify Old Testament vengeance, genocide, and slaughter. And yes, there's plenty of that recorded in our Bibles. Today's reading from Psalm 149 touches on this very point. The psalmist urges the infliction of vengeance on the nations and punishment on the peoples, to bind their kings with fetters, their nobles with shackles of iron. As followers of a gentle Jesus, who taught us to love our enemies, how are we to interpret and apply this call to action?
First, let's realize that we are living under a new and better covenant with Jesus as our Lord and Savior. When he was arrested, Jesus told Peter to put away his sword. We do well when we heed that advice. The eager warmongers among us often need to take a chill pill. Jesus showed no tendencies to war, or armed revolt against the oppression of the Roman Empire.
But we do have the battle to fight, and we urgently need a double-edged sword. St. Paul calls it the sword of the Spirit, which is the word of God (Ephesians 6:17b). How effective are you in handling the word of God? How effective are you in battling the spiritual forces and daily temptations that are arrayed against you? With the praises of God in your mouth, and the sword of the Spirit in your hand, are you propelling your way to victory in the daily grind of life? Are the joy and peace of God reigning in your life?
Blessed is the one who perseveres under trial because, having stood the test, that person will receive the crown of life that the Lord has promised to those who love him (James 1:12).
Response: LORD God, I want to grow in my love for Your Word. Help me to use it wisely and deftly to the advance of Your Kingdom. Lord Jesus, help me gain victory over spiritual forces that oppose me. Amen.
*************************************
P.S. (from bruce)  When there is no other place to turn…turn to God !!  If you're not a "born again" Christian, is the Holy Spirit urging you to open this link ??  Here is the truth about how God's grace is received to become a Christian in God's eyes; through understanding and obeying the gospel of our Lord Jesus Christ…   https://godsmanforever.com
To my brothers and sisters in Christ, please feel free to share this message of the cross with those in need…
You say you are a "born again" believer…  BUT is your soul "ON FIRE" for the Lord ??  If not, open this link – https://godsmanforever.com/2020/08/01/are-you-a-christian-in-gods-eyes-and-on-fire-for-the-lord-or-not/
Picture credit: https://www.google.com/search?rlz=1C1SQJL_enUS832US832&sxsrf=ALiCzsaRUmdqeMB0wfSKIzJkE301XUmlIA:1673095242599&source=univ&tbm=isch&q=image+sword+of+the+Spirit&fir=YG1RxT4bpdWrZM%252CYNBWJQopzUDwnM%252C_%253BxKkNVM5zdEByzM%252C3DJYunxlXHWlmM%252C_%253BNgc3q5D73JhMzM%252CdsaUxZEHCAl6DM%252C_%253BabW_vwAQdbGiqM%252ChPmEPiLJ6THKPM%252C_%253BwUsZ0wxjM3PmiM%252C6V4PfUUR-qpYmM%252C_%253BgcZ0yufc1yXE9M%252Cidydc6lzU93vAM%252C_%253BPoAf-yVsmFKdRM%252CSQb0bv7u8kewwM%252C_%253BF-NnTTkrYucqYM%252CmeH9cnN4kDmG0M%252C_%253Bdpso3-u1Qer1GM%252CjANgXnJsNBirKM%252C_%253BWkvGt2IRjvJxHM%252CO5MqgpIpLymtEM%252C_%253BFOyy2oUo5prEhM%252Cktko0L0dl7iRrM%252C_%253BR8dRiS6mo4WabM%252CO5MqgpIpLymtEM%252C_%253B8NfgGZK2y9pIoM%252CwfTRs7BCHNG91M%252C_%253BxBXpMumfsVN06M%252CZDGt-HOqxyt8SM%252C_%253Bkp3j-oCx9rwGaM%252Ch5M_p4cHvOyC3M%252C_&usg=AI4_-kRKWD5A8KPTYNYtRkbnIa6z6Ts3EA&sa=X&ved=2ahUKEwjB5PC8vbX8AhUoM1kFHc87DpUQ7Al6BAgIED8&biw=1304&bih=930&dpr=1#imgrc=R8dRiS6mo4WabM