"Our Daily Bread"     http://odb.org 
The Daily Devotions of Greg Laurie    http://www.harvest.org/devotional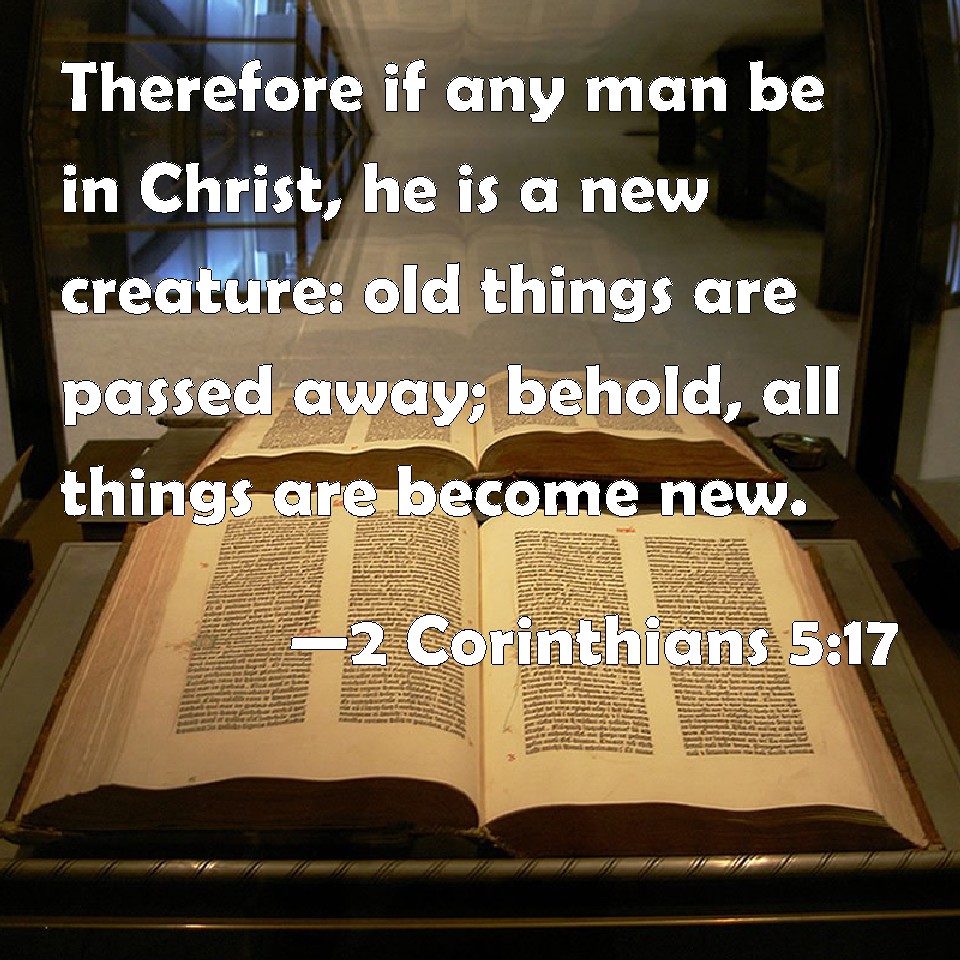 Written by Nancy Ruegge for "From The Inside Out" @  http://nancyaruegg.com
View original post @ https://nancyaruegg.com/2023/04/06/whats-your-title/
Have you noticed how many titles there are for God in the Bible—titles like Ancient of Days, Hiding Place, and Father of Glory?
In fact, there are hundreds of names and titles for him, and each is worthy of study, as it reveals facets of his character.
Scripture also refers to us, his people, by different titles. There's value in carefully considering these also—titles like:
Sheep
This is one we'd rather not claim, but it's true. On our own we act very much like sheep, tending to follow the crowd, react out of fear, dig in our heels with stubbornness, and make foolish choices. 
And yet our Good Shepherd has purchased us at great price and made us his own. He actually takes delight in caring for us [1].  
Perhaps you agree with me: I'll gladly wear the humble title of sheep if it means I can live in his divine pasture!
Saints
When many of us visualize saints, we see practically-perfect, self-sacrificing people. Their halos may be invisible, but we're sure they're there.
In reality, the word saint simply means holy one, and holy means set apart.
That describes you if you've become a Jesus-follower. God clothes every believer in his Son's righteousness, and places within his perfect nature [2].
To honor God for all he's done, saints aspire to unwavering focus on him and on his people.
Masterpieces
"Since you are God's idea, you are a good idea."

Max Lucado, Cure for the Common Life, 26.
You may remember the Greek word used for masterpiece or workmanship in Ephesians 2:10: "poema." And just as quality poems require much effort; God expended great effort to instill quality in each of his children. We are masterpieces, each one uniquely designed to be a heavenly piece of poetry on earth.
May others be blessed as they read the verses of our lives [3]!
Temples
God could have chosen anywhere in the universe as his dwelling place, among the galaxies of stars, towering mountain peaks, or peaceful tropical islands. Instead, the all-powerful, absolutely perfect King of the universe chose to live in you and in me.
Meditate on the wonder of that for a moment.
Light
Then consider the mesmerizing beauty of light in the golden glow of sunrise or radiant sunbeams soaring heavenward into infinity.
Our Savior, the Light of the world, shines with enthralling beauty, giving us "the light of the knowledge of God's glory displayed in the face of Christ."
In addition, he's privileged us with the honor of reflecting his glorious light to others—the light of his compassionate love, effervescent joy, constant peace, and more [4].
Who will you shine on today?
New Creations
To create doesn't mean to just improve something that already exists. It means to bring something out of nothing. God didn't simply change us when we accepted Jesus into our lives; he created new persons! We are not the same people we were before saying "yes" to him [5].
"Marvel at the beauty of a life intertwined with God's Presence."

Sarah Young, Jesus Calling, 381.
*                    *                    *
Some of us don't feel like new creatures, saintly masterpieces, or glowing light-bearers. Since we're still capable of sin and fall short of God's best, we've concluded he must barely put up with us out of his unfailing mercy.
NOT SO!
Think of the last time you saw a colorful butterfly, like the Tiger Swallowtail. Did you say, "Wow! Look at that transformed caterpillar!"
Of course not. Its former state probably didn't even cross your mind. You saw the swallowtail for what it was in that moment, an exquisite creature of beauty and grace.
That's how God sees you and me, dear readers, as expressed in these titles we've considered. The old is past; we're new persons, living a new life, resplendent in Christ's robe of righteousness [6].
May the true identity of who we are emphatically impact how we live.
---
[1] 1 Corinthians 6:19-20; Psalm 147:11
[2] Isaiah 61:10; Galatians 2:20
[3] Herbert Lockyer, Seasons of the Lord, 330.
[4] 2 Corinthians 4:6; Matthew 5:14-16
[5] Steve McVey, Grace Walk, 43.
[6] McVey, Grace Walk, 48.
Photo credits: http://www.flickr.com; http://www.pixabay.com; http://www.wikipedia.org (Anne Aubert); http://www.pixabay.com; http://www.picryl.com; http://www.peakpx.com; http://www.dailyverses.net; http://www.publicdomainpictures.com.
*****************************************************
P.S. (from bruce)  When there is no other place to turn…turn to God !!  If you're not a "born again" Christian, is the Holy Spirit urging you to open this link ??  Here is the truth about how God's grace is received to become a Christian in God's eyes; through understanding and obeying the gospel of our Lord Jesus Christ…   https://godsmanforever.com
To my brothers and sisters in Christ, please feel free to share this message of the cross with those in need…
You say you are a "born again" believer…  BUT is your soul "ON FIRE" for the Lord ??  If not, open this link – https://godsmanforever.com/2020/08/01/are-you-a-christian-in-gods-eyes-and-on-fire-for-the-lord-or-not/
Picture Credit: https://www.google.com/search?rlz=1C1SQJL_enUS832US832&sxsrf=APwXEddFqdtGg8yDwvyOBMO5XhSwxnKIHQ:1681387340121&q=image+2+cor+5:17&tbm=isch&source=univ&fir=K3QnsjzH-ZjImM%252CHWk6y9aRfomOuM%252C_%253BCl1P7jeFXC0vGM%252C7V6Vgx-Oc-YVtM%252C_%253BrLNuANNdWa9JQM%252CYBf62YKy3DrFRM%252C_%253BDOZpNFHubOVZ2M%252CJBW9QUmP-H0ppM%252C_%253BCZL1pYqZUtoldM%252C_Gu7vJrZ_T4hMM%252C_%253BmDRuIAs_r3VTXM%252COBJMrSStV_gG6M%252C_%253BoRVVzagX-KilZM%252CJOeS8YiplVKq7M%252C_%253BGYOyUOvQ5F6lXM%252CaaksIic_op_BKM%252C_%253B7AcHwsQUd8RZFM%252CVTDxb8k1LA5AZM%252C_%253BNrpydP0UvrYGbM%252CMA9_oKeSoWpIVM%252C_%253BzfQpX9TSXMJtuM%252CYBf62YKy3DrFRM%252C_%253Bb68OFE7o7HfCJM%252Cxq6PDPUMlxYquM%252C_%253BrNrlF-cMzith6M%252Ca48E-Zdbh_1-0M%252C_%253BbZnyvuETN3tITM%252CWeVrL1HgZy4FBM%252C_&usg=AI4_-kTzi8tu2ggoRJTZYJmE10AOaq_Fyw&sa=X&ved=2ahUKEwiL4oz556b-AhWFlYkEHVq8BQsQ7Al6BAgNED0&biw=1162&bih=898&dpr=1