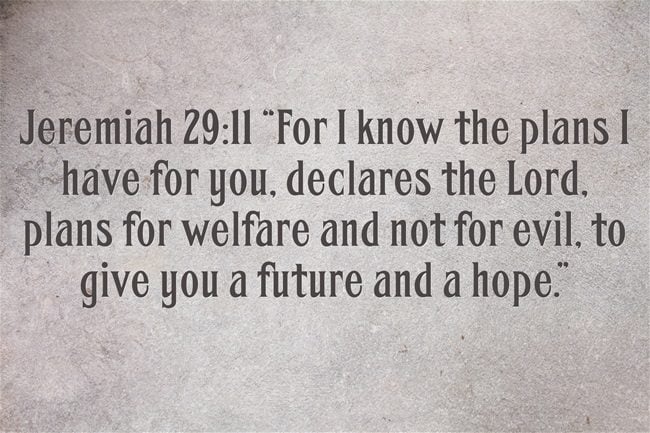 Only GOD Knows the Future
by BJ Rudge, Ph.D.
Newspaper and magazine headlines, television, radio, and internet news confront us daily with accounts of conflicts and war, the carnage from terrorism, mass murders, threats of a nuclear holocaust, global economic upheaval, worldwide spread of disease and pestilence, devastating natural disasters and extreme weather, and so on. The constant barrage prompts questions such as are we living at the time of the end of the world and what is the meaning of all that is happening?
People search for answers in a variety of sources from science to astrology, psychics, and Nostradamus. However, there is only one Source that truly provides the answers. God alone knows the future and He reveals it in the Book He inspired. Only God knows the end from the beginning and only the Bible reveals an accurate end-time scenario. Isaiah 46:9-10 states: "Remember the former things long past, for I am God, and there is no other; I am God, and there is no one like Me, declaring the end from the beginning, and from ancient times things which have not been done, saying, 'My purpose will be established, and I will accomplish all My good pleasure.'"
Scripture is the only reliable source of end-time prophecy; Revelation is the capstone of prophecy. Insight from Revelation and the many other prophecies throughout the Hebrew Bible and New Testament can be compiled to provide precise insight. Not only has Scripture proven amazingly accurate but the Lord provides tremendous peace because not only do we know that what His Word says is going to happen, we can know the One Who is in control and Who determines our eternal destiny.
Since only God knows the future, we must go to His Word to acquire an accurate end-time scenario. Let us not only saturate our lives with the study of the Bible – our only reliable source of end-time prophecy – but also trust the Author of Scripture with our lives, our future, and our eternal destinies as we look for the glorious appearance of our Lord Jesus Christ.
We find ourselves asking the very same question the disciples did in Matthew, chapter 24, "When is Jesus going to come back?" It is no surprise then that many of us are anticipating that the Lord will return very soon, as current events reflect the very signs Jesus said would precede His return (Matthew 24:4-8). Therefore, as Jesus emphasizes in the parable of the ten virgins (Matthew 25), we should "be on the alert" [stay awake, watch], for we do not know the hour of His return (Matthew 25:13). However, as we stay awake and prepare ourselves "for the blessed hope and the appearing of the glory of our great God and Savior, Christ Jesus" (Titus 2:13), let us take care that we wait within the guidelines of what God has chosen to reveal to us in His Word.
I say this because many Christians are being persuaded to build their eschatology (issues related to the end times) upon extra-biblical sources. God's Word must always be our foundation in shaping our understanding of end-time events. As we are warned in the most detailed prophetic book on the events surrounding the Second Coming of Jesus Christ, we should not add or take away from what God has revealed (Revelation 22:18-19).
I have encountered Christian material on the Second Coming that has appealed to Nostradamus, the Hopi Indians, Jewish mystic rabbis, and New Age mediums as being authoritative sources on end-time events. However, God's Word must define our understanding and be our primary source in shaping our understanding of future events.
As we anticipate the return of Jesus Christ, we can rest upon the promise that what God has chosen to reveal about the Second Coming will come to pass. Even though there are some details we cannot fully comprehend until they happen, we can (and are responsible for) have a proper understanding of future prophetic events from studying Scripture.
*************************************************
P.S. (from bruce)  When there is no other place to turn…turn to God !!  If you're not a "born again" Christian, is the Holy Spirit urging you to open this link ??  Here is the truth about how God's grace is received to become a Christian in God's eyes; through understanding and obeying the gospel of our Lord Jesus Christ…   https://godsmanforever.com
To my brothers and sisters in Christ, please feel free to share this message of the cross with those in need…
You say you are a "born again" believer…  BUT is your soul "ON FIRE" for the Lord ??  If not, open this link – https://godsmanforever.com/2020/08/01/are-you-a-christian-in-gods-eyes-and-on-fire-for-the-lord-or-not/
Picture Credit: https://www.google.com/search?rlz=1C1SQJL_enUS832US832&sxsrf=APwXEdfJgX2EpbVYVU_VOgJek0yf9We-sg:1684669614382&q=image+only+God+knows+the+future+Bible&tbm=isch&source=univ&fir=dr23GbB_cVUBjM%252CcmSEJhvtLA7AoM%252C_%253B4IQSwhIgleV0gM%252Cn2xw-zse9oYjDM%252C_%253BFC1It7wEQWGg_M%252CMTQkq31mrzDGyM%252C_%253BhteIVvz6pixVVM%252C4yWRGgpLeOABlM%252C_%253BAgC6Ett3G9F5tM%252C1H0I45BtQF0NrM%252C_%253BLGySHNhS1dWy9M%252CGb8t9DAMxkvDDM%252C_%253BL2NuNWb_sgeUrM%252CyOtYZvVr6A6M6M%252C_%253ByEA5O-aZ_DLq0M%252C_MZg4j5D3xZ8cM%252C_%253Btc-j33yR_RyWnM%252C0Kd65XCs8pwpcM%252C_%253BdvOd12hC4XpjHM%252CkxBwyja9T6SbwM%252C_&usg=AI4_-kSKI9AXRbDV0WC8L8uJOkxWgmPOVw&sa=X&ved=2ahUKEwibhLevq4b_AhXGkYkEHSv8CroQ7Al6BAgNEDo&biw=1304&bih=898&dpr=1#imgrc=iibfEMyVRp_ePM