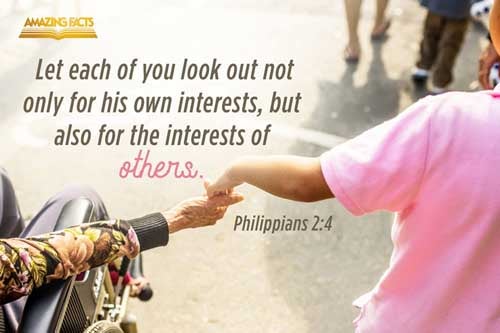 Are You Willing to Put Your Agenda On Hold?
MAY 31, 2022
This leadership post reflects the work of Myron Rush's book, "The New Leader." The two areas we will cover today may be the most robust couple of things a leader must do.  They are perhaps the most difficult because they all involve personal sacrifice.
I often wonder if the reason members struggle with Jesus call of "take up your cross and follow me" is because we don't see sacrifice modeled.  It is possible this illustration will be eye-opening.
"I went into church and sat on the velvet pew. I watched as the sun came shining through the stained-glass windows. The minister dressed in a velvet robe opened the golden gilded Bible, marked it with a silk bookmark and said, 'If any man will be my disciple, said Jesus, let him deny himself, take up his cross, sell what he has, give it to the poor, and follow me.' "– Soren Kierkegaard, "And I looked Around, and Nobody was Laughing."
Now I am not suggesting we worship in a plain box, but I wonder if leaders struggle with a similar issue.  We want to lead our people, but the qualities we need to model them get lost in the glitz and glamour.
You must sometimes be willing to sacrifice personal interests for the good of the group.
We are critical of Millennials, but Baby Boomers were called the "Me Generation."  The Baby Boomers were nicknamed the "Me Generation" due to their perceived narcissism. I missed falling into the group by one year, but sin makes us a narcissist.   As a leader, it is not a natural posture to put the needs of the group above your own needs, your desires, or your goals.
It takes a Christ-like attitude to lay down your interests and do what is best for the group. The Bible verse that comes to mind in this area is from Philippians 2 of course, "3Don't do anything for selfish purposes, but with humility think of others as better than yourselves.4Instead of each person watching out for their own good, watch out for what is better for others. 5Adopt the attitude that was in Christ Jesus:"
You must be willing to say no at times, even when you'd like to say yes.
"During World War II, Winston Churchill was forced to make a painful choice. The British secret service had broken the Nazi code and informed Churchill that the Germans were going to bomb Coventry. He had two alternatives: (1) evacuate the citizens and save hundreds of lives at the expense of indicating to the Germans that the code was broken; or (2) take no action, which would kill hundreds but keep the information flowing and possibly save many more lives. Churchill had to choose and followed the second course." Klyne Snodgrass, Between Two Truths – Living with Biblical Tensions, 1990, Zondervan Publishing House, p. 179.
One of the most challenging things about leadership is you can't explain your actions.  You have information others don't, and they love to judge your decisions based on the limited knowledge they have. As a leader, you need to have the courage of your convictions to say no even when you want to say yes because you know that say to yes will do harm to the body of Christ, or a Christian brother, or sister.
Saying yes may save you pain in the short term but may do damage to the community in the long run.  As I have said all along leadership is not for cowards.  Leadership is not for those who need to be liked.  Leading is tough, thankless, and involves profound personal sacrifices, but so rare, and essential to accomplish the most significant mission ever given.  We are Christ's ambassadors; we are His witnesses, we are His disciples, given the assignment to proclaim the gospel to an unconnected and broken world.
If you like this share it.  It is greatly appreciated.
***********************************************************************
P.S. (from bruce)  When there is no other place to turn…turn to God !!  If you're not a "born again" Christian, is the Holy Spirit urging you to open this link ??  Here is the truth about how God's grace is received to become a Christian in God's eyes; through understanding and obeying the gospel of our Lord Jesus Christ…   https://godsmanforever.com
To my brothers and sisters in Christ, please feel free to share this message of the cross with those in need…
Picture credit: https://www.google.com/search?rlz=1C1SQJL_enUS832US832&sxsrf=ALiCzsa-RnX8Yx2VCTTXOT-zowKwHOJ2yw:1654117318881&source=univ&tbm=isch&q=image+Philippians+2:4&fir=flZDKhT-9dbdVM%252CL46T5xCBZdDIOM%252C_%253BBT4wEZpMISSPRM%252CeHiK0UorePbBdM%252C_%253B635rBmCg2IE5WM%252CeHiK0UorePbBdM%252C_%253B2N0h7Ow1r2O7ZM%252CxfljwJ2_zsD0RM%252C_%253BX0Kdj6k8sr7YTM%252COVvUjdYZVxNt3M%252C_%253BwyTLn1CIsTXoBM%252CL46T5xCBZdDIOM%252C_%253BaUeMaGqTJOGqXM%252C8x-rQOewttMIPM%252C_%253B71DOLaW8ZcjgCM%252CWkzNoXZIjchtbM%252C_%253B7-f8MV4d1SeZ7M%252Cb5usTpuqJ8B-vM%252C_%253BMCB-ZM2uuQY77M%252Cr2asaU-ewQuMmM%252C_%253BIQy0aCExQBH1RM%252CM3gzRi0Ep0SLfM%252C_%253BysDfUOKvFpXgqM%252C6OGzOQc_Fr9LWM%252C_%253BKHjjoHs4LsafJM%252CGW-Hnof_fs1mwM%252C_%253BnBovOAENQkfxaM%252CeHiK0UorePbBdM%252C_&usg=AI4_-kRd74Qf0NFk5EY4JQ397MPxGINS3A&sa=X&ved=2ahUKEwjKotWZk434AhWZRTABHT4ABgUQ7Al6BAgCECc&biw=1319&bih=820&dpr=1#imgrc=635rBmCg2IE5WM